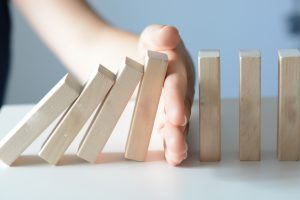 Every single CEO that we've interviewed in the past ten years have been overwhelmed when it comes to (1) keeping their patient information safe, (2) complying to complicated government compliance standards, and most importantly (3) being able to even stay profitable in a time when operating costs continue to sky rocket.
One of the biggest costs impacting business has been the rise of malicious cyberattacks, data breaches and leaks, all of which are impacting the efficiency and effectiveness of healthcare.
The biggest pitfall of most healthcare IT to date has been ineffective IT Security strategies, which fail to evolve in an ever-evolving threat environment.
Bruce's solution is painless and simple. Instead of settling for mediocre solutions that either (1) cost your business an arm and a leg or (2) fail to protect the personal data that the government and (more importantly) your clients entrust to you, why not get an IT solution that leverages standards and keeps your business data safe.
Some of the topics I've covered in the last few months have taught doctors, credit unions, accountants and business leaders why cybersecurity should be on their radar in 2017:
How Much Is My Data Worth?
What's on the Dark Web About My Business?
How Vulnerable Is Your Business To Hackers?
Why Your Employees May Be Your Weakest Link
Security Audit and Monitoring Requirements
Simple Roadmap To Security Compliance
Insider's Guide To HIPAA Compliance and Healthcare Cybersecurity
Insider's NCUA Compliance And Cybersecurity
PCI-DSS Compliance and Security Mitigation
One of our annual goals in 2018 is to invest in cybersecurity education—for our clients, but also for businesses in our community so that everyone is aware of the current and future security landscape and that everyone has information and tools in their pocket to enable sound security decision-making and strategy for the coming year. We want to continually devote to educating you and your users, but also your colleagues throughout associations and organizations you're a part of.
Interested in having a security expert that engages and informs users of all technical levels understand what they need to really focus on for their cybersecurity?
Let Us Know SOON if you want to work with us (my schedule is filling up fast!).