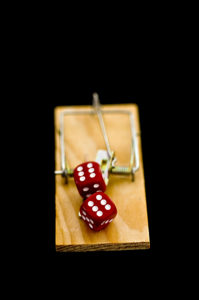 Like it or not, if any computer on your network is connected to the internet, your ENTIRE network is vulnerable to cyberattacks.
With the hidden costs of a cyberattack on the rise and with more and more aspiring criminals salivating over the potential to hack into your business network and steal or ransom your data, your organization's network needs to be more careful (and secure) than ever before. And a part of being secure is having someone on your IT support team that really understands your businesses current security risks and the steps to take to alleviate any time bombs that might trigger a disastrous event down the line. What your IT support critically needs now more than ever before is a cybersecurity expert trained, certified and up-to-speed on latest security vulnerabilities and exploits criminals are using to get into business networks.
The Problem Is That Well-Trained Cybersecurity Experts Are Hard To Find
One of your biggest IT security dilemmas now more than ever before is that cybersecurity experts—people that will make sure you have taken proper preventative measures to prevent hacks and cyberattacks—are increasingly hard to come by. Here are a few statistics, just to make you aware of how hard it will be for your current IT support to get good workers expertly trained in cybersecurity:
The US faces a massive shortage of cybersecurity experts— with a shrinking unemployment rate and less qualified workers to service IT sectors, makes the likelihood you'll find qualified cybersecurity experts to protect your networks very unlikely. Businesses are resorting to either (1) hiring people without testing their knowledge and capabilities, learning later on that they really do not have the capacity for cybersecurity—even at the most basic of levels—or (2) are spending nearly their entire IT budgets recruiting, hiring and retaining talent that often leaves for better opportunities after a couple of years. Even if you hire a managed IT services company to manage your IT infrastructure, the majority either cannot or are incapable of handling your specific security compliance demands. Often IT Support companies fail on compliance and security because the simply don't have processes in place to handle it.
Demand has risen compensation— even if you're interested in hiring a security officer for your office—whether you have HIPAA, PCI, NCUA compliance demands or simply want to make sure your employee, client and business data are secure—the cost to hire a trained cybersecurity expert has more than doubled in the past two years. That means that you likely are spending the majority of your IT budget simply to recruit and retain for a position that doesn't meet all of your IT needs. And if you are using a managed service provider, you likely are NOT getting even getting your basic security standards covered because many IT Support companies are not capable of running network security.
Most people that say they have you covered don't even know the basics of cybersecurity— worst of all, the majority of IT Departments and IT Support companies will say they are keeping your data safe, but it turns out you're at risk for the next cyberattack. Because of being overwhelmed or incapable to meet your security needs, many IT guys aren't telling you the full story when it comes to your data being protected.
Even when you have someone qualified to oversee your cybersecurity risks, do they have devoted attention to it?
Most IT guys are too busy fighting fires daily. Everyone on their team is dealing with user issues, leaving no one to think about your preventative maintenance, your changing IT demands, and especially your IT security. At Dynamic Edge, we treat security as a DAILY necessity and have trained experts on our team exclusively focused on IT security and compliance. And if you have compliance demands from NCUA, HIPAA or PCI, we run your risk assessment, communicate risks with you and come up with a plan of action to address any issues—even if the issues are with secondary parties or associates.
Is Your Business Data Really Safe? Are you certain all of your ducks are in a row when it comes to security? Give us a call TODAY for a FREE network security assessment.