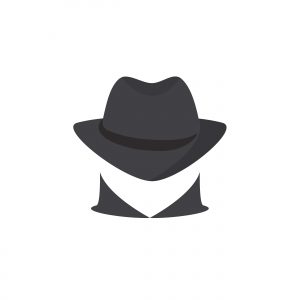 We Get HIPAA. Our semi-annual HIPAA audits will provide you with a compliance road map and all important compliance documentation. We GUARANTEE our work. We eliminate fear and uncertainty.
Having worked with dozens of healthcare institutions—clinics, offices and health data management companies— in our 18 year tenure supporting businesses, we have mastered IT Support processes tailored to keeping your business HIPAA compliant without costing you an arm and a leg:
Expert Preventative Maintenance Keeping Software Running— you get a team of IT Support that continue to identify problems (system requirements, end of life issues, security compliance, implementation environments) that commonly slow down  medical offices.
Constant HIPAA Compliance Monitoring— stop worrying about HIPAA compliance– whether your ENTIRE network is compliant. You no longer have to worry about paying hefty fines for not being complaint. (We will also train your staff annually to meet your training requirement—included in your IT Support!)
Dedicated Healthcare Technology Manager— you no longer have to worry about how to best use your technology to make your office run more productively. We have a healthcare IT professional on staff with specific experience helping healthcare offices leverage their technology.
Security Compliance Officer— does your office really have the capacity to have a full-time security officer that ensures your office is ALWAYS compliant? Our HIPAA security compliance officer is completely dedicated to make sure your office is compliant. If an audit arises, our officer will handle the paper work and show that your office has all of its HIPAA compliance (and PCI compliance) ducks in a row!
Quarterly HIPAA and PCI Risk Analysis and Compliance Reports— You get a quarterly report on your compliance status for HIPAA and PCI (if applicable) and we'll present you with solutions if we notice any possible risks in your system.
PHI Data Management— You get hassle-free secure management of ALL your PHI data.
Disaster and Backup Recovery—In the event of a natural disaster or failure, you have ALL your data backed up DAILY.
IT Support When You Need It—since healthcare isn't always a 9-5 shift—you get dedicated support– both Onsite and Remote IT Support– when you need it 24/7/365!
Documented IT Solution Paths For Healthcare—Our tiered-technical support staff have documented processes to service, maintain and support healthcare offices. That means we've already documented (and continue to document) solutions to your users' computer issues to guarantee faster resolution times—and less work outages from software or hardware failure.